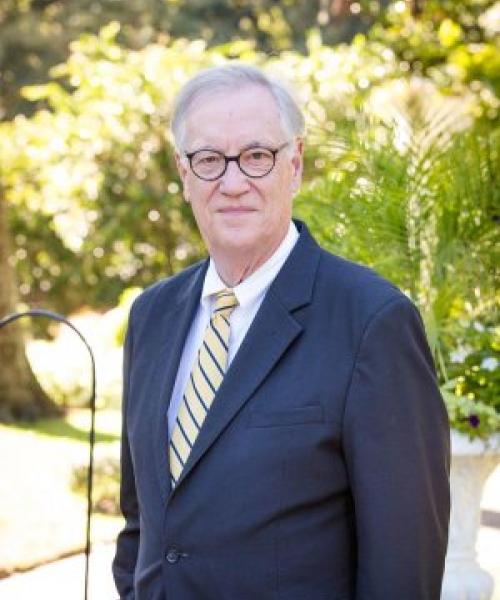 Chartered Life Underwriter, Chartered Financial Consultant®
Founding Principal
Rory has been married to his wife, Becky, since 1975 and has one adult child, Megan, a son-in-law, Corvas, and two grandchildren, Marigny and Rory. Rory and Becky enjoy going to their vacation home in Monteagle, TN and visiting the University of the South at Sewanee, as well as making day trips to Chattanooga where Becky grew up. 
Rory is active in the Northshore Community in several non-profit organizations. He is a past President of the Exchange Club of West St. Tammany Parish which is part of one of the oldest community service organizations in the United States. He is also past Chairman of the Board of a home for unwed mothers. Rory helped found the MKO Foundation which is the philanthropic arm of the Krewe of Olympia in Covington, Louisiana. 
After teaching, coaching, and serving as assistant principal at several Parochial Schools in the Archdiocese of New Orleans, Rory began his career in the wealth management and employee benefits fields and has been a distinguished leader in those fields in the Metropolitan New Orleans Area since 1977. A graduate of Louisiana State University, Rory also holds professional designations of Chartered Financial Consultant and Chartered Life Underwriter. His professional affiliations have included the Financial Planning Association, the New Orleans Estate Planning Council, and the National Association of Insurance and Financial Advisors. 
"With courage, you will dare to take risks, have the strength to be compassionate, and the wisdom to be humble. Courage is the foundation of integrity." 
–Mark Twain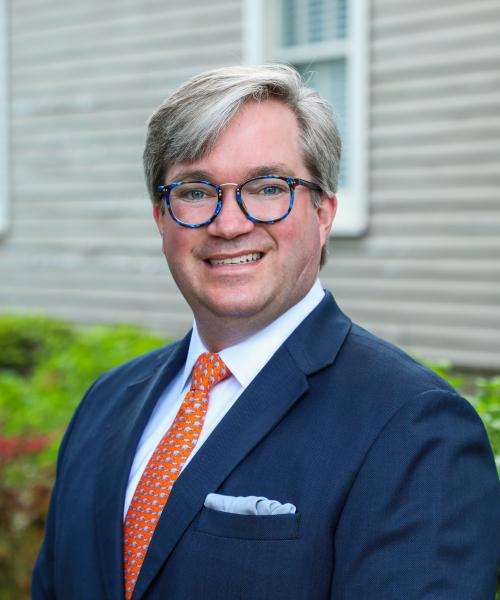 Garlan, having been born at Baptist, has loved all things New Orleans from the very beginning. He earned a Bachelor of Business Administration at Loyola University of New Orleans, with distinction, and received an education of a different sort having spent a considerable amount of time growing up at his family's Bourbon Street residence.
He and his wife Lora, a local neurosurgeon who specializes in movement disorder and seizure surgery, reside in Uptown with their feline family: Huck, Borden, and Larue. In his spare time he enjoys cycling, swimming, attending lectures, Mardi Gras, and Jazz Fest while also serving his community. Garlan remains involved with Loyola, Young Leadership Council, and Wednesday at the Square concert series. It is the non-profit's largest fundraiser, a fantastic way to enjoy outdoor music in the spring, and a fitting role for a music lover.
Professionally, Garlan began his career with major financial firms, but realized quickly that he would be best suited in a boutique environment with a more pronounced focus on planning. At Bellingrath, he is a partner and Certified Financial Planner who assists clients in every facet of their financial life with a personal, attentive touch.
"In short, bad news is an investor's best friend. It lets you buy a slice of America's future at a marked-down price."
– Warren Buffett
Check the background of this investment professional on FINRA's BrokerCheck.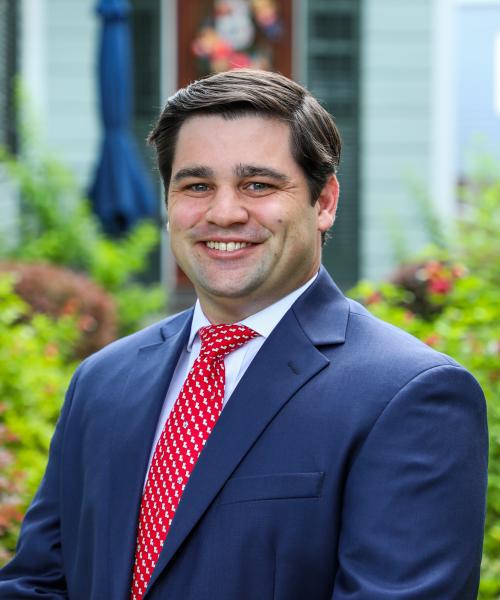 Ryan, a New Orleans native, loves everything New Orleans has to offer: the food, the sports, the potholes, and the nightlife. He attended Isidore Newman School prior to graduating from the University of New Orleans with honors. He grew up watching the Tigers every Saturday and the Saints every Sunday and that is still true to this day.
He and his wife Laurel, a local lawyer for a private equity firm, can often be found walking Alice, their golden retriever, to Sal's Sno-Ball Stand on Metairie Road. In his spare time, he enjoys traveling, playing golf, relaxing at the beach, and attending outdoor music festivals (especially Wednesday at the Square which is put on by YLC with the help of his coworker Garlan.)
Professionally, Ryan is proud to return to what he considers his second home at Bellingrath, where he first began his finance career as an intern back in 2013 while obtaining his Finance Degree from the University of New Orleans. After earning his degree, he began his career at one of the largest firms in the country. However, he soon realized that his skills are best suited in a boutique setting like Bellingrath.
"Successful investing is about managing risk, not avoiding it."
– Benjamin Graham
Check the background of this investment professional on FINRA's BrokerCheck.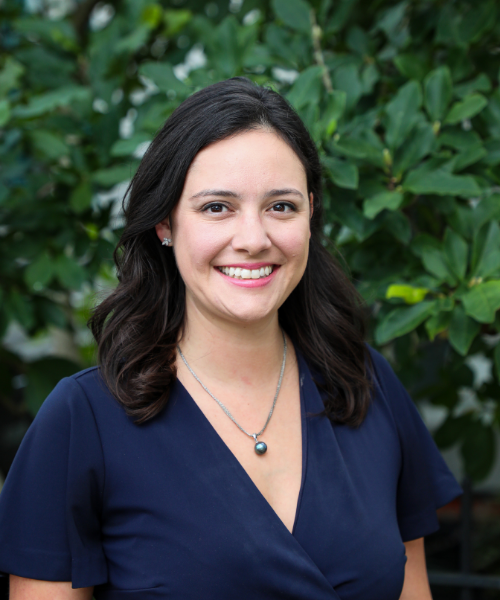 Advisor Support Specialist
Alexandra (Alex), born and raised on the Northshore, loves living in the Warehouse District where she can be found shopping for antique brooches and admiring the latest contemporary art in the Julia Street galleries. One of her other favorite places to be is the water, whether it be the Gulf or the Pacific or simply kayaking with her beau, Brent on Bayou St. John. She devotes volunteer time as a mentor, fundraiser, and marketer for non- profits. A champion of youth focused causes; her latest incarnation of this passion motivates her as charter President of the Exchange Club of New Orleans. She is also the President for the American Business Women's Association.
At Bellingrath Wealth Management & Employee Benefits, Alex guides each client relationship by clarifying financial goals and customizing your plan directly to your financial needs.
A graduate of Louisiana State University with a Bachelor of Science in International Trade and Finance, she holds a professional designation of Financial Paraplanner Qualified Professional ™. 
"We are all apprentices in a craft where no one ever becomes a master."
– Ernest Hemingway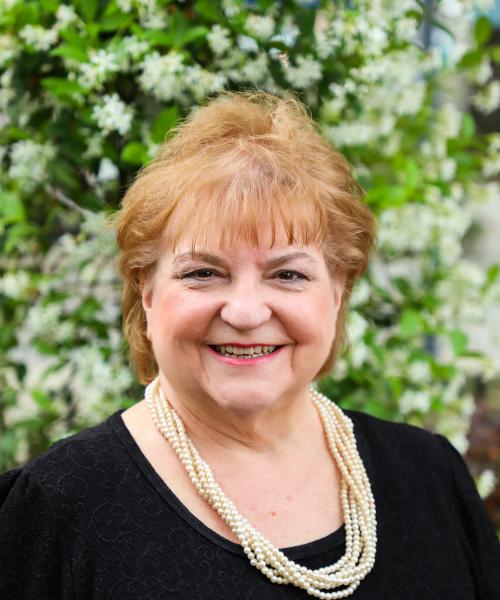 Client Services Associate
Nancy has over 30 years of experience working in all areas of Human Resources. Her experience and skill developed working in a wide range of industries including: Healthcare, Non-Profit, Hospitality, Real Estate Development, Staffing/Job Placement, Oil & Gas, and Casino. Nancy is passionate about Employee Benefits and the impact they have on employee retention.
Nancy believes that communication, education, and employee development are critical to a company's success. She enjoys employee interaction at all levels and finds great satisfaction when an employee receives resolution to any HR issue. It is important to Nancy that a balance between employer and employee needs be achieved for the betterment of all. For her, it is truly about keeping the "Human" in Human Resources.
Born and raised in New Orleans, Nancy loves her city and all it has to offer. In her eyes, the culture, uniqueness, variety, and history are second to none. She is actively involved in Archbishop Chapelle's Alumnae Association, Dress for Success, animal rescue organizations, and many other charitable causes. Nancy's family and friends mean everything to her and her sweet rescue dog, Roux, has stolen her heart.
"Never lose sight of the fact that the most important yardstick of success will be how you treat other people."
– Barbara Bush